Services Menu

I've been providing web specialist services since the age of 16. This means you can choose from a wide variety of services and packages to best serve your needs!
I admit, I can't do absolutely everything... But I always do my absolute best to keep your services under 1 convenient umbrella! (Because we all know how annoying it is to hire an SEO agency, and a content writer, and a social media manager, and and and....)

Please contact me if you don't see what you need listed, or have additional questions!
---
FREE Strategy and Audit Services
Have you ever bought a car without test-driving it?
Me neither. My aunt did, that one time. But we've all got that aunt, right?
Most people aren't my aunt... which is why I offer my FREE Connect with Your Ideal Customer Strategy Service.
This service is most often a review of your current website, so I can give you the best sense of how your web presence can be optimized. It's not a full audit, but still a review with valuable insights from me to you. 
We'll discuss why you aren't connecting with your ideal customer right now, and the most efficient ways to make that happen.
You are also welcome to a quick SEO audit of your website or quick copy/content audit.
The SEO audit is a custom-tailored analysis of your website's current Google ranking and overall performance.

The copy/content audit is a custom-tailored analysis of your company's current copy/content (website, or ads, or social media) and overall performance.
Either way, you'll get a list of tasks you can do yourself to improve the conversion rate of your copy/content-- I promise your audit will not be purely a sales pitch for my services.
Just contact me to start your free test-drive.
---
Copywriting Services
Copywriting is writing with the explicit goal of closing a sale. You do this by ending a written piece with a Call To Action (or a CTA). Copywriting is utilized in...
Direct mail campaigns
Websites
Social media
Google ads
Facebook ads
Landing pages
...Just to name a few. You'll enjoy increased sales, new leads, and improved brand awareness when you hire me for copywriting services. 
Click here to learn more about copywriting and how my services can benefit you.
I offer kick-off packages and focused packages depending on your needs. Contact me to learn more about the best fit for you.
---
Content Marketing Services
Content marketing is a marketing strategy built around creating, publishing, and distributing helpful, consistent, and relevant content to grow and retain your ideal audience — and, eventually, to propel profitable customer actions.
Notice the word "eventually." Content marketing does not aim to close a sale in any one piece. Instead, content marketing is a multi-faceted campaign. You create real, authentic trust with your customers and they give you their business.
But people are busy. If you don't publish unique, helpful content on a regular, frequent schedule... they'll forget about you. 
That's where I come in. I offer packages that meet you wherever you are.
Click here to read my complete guide to content marketing if you want to learn more about it.

Whether you don't have ideas for content marketing or have ideas but no time to create content, I can help. Just contact me to get started.
---
Copywriter Coaching Services
Are you a copywriter or content writer just starting out? Or maybe you're an experienced writer getting tangled up in life's daily distractions? No matter where you're at in your writing journey, I'll help give you a leg up.

I do this in a variety of ways. It just depends what works best for you. As a writer who's story and advice have been published in self-help books for entrepreneurs, I pride myself on meeting you where you are.
Here's some of the ways I've supported over a dozen copywriters and content writers just like you...
Providing downloadable PDF guides for whatever you need... from smashing writer's block to making real money on Upwork
1-on-1 coaching sessions in 30 or 60 minute sessions where YOU get to ask whatever YOU want
Access to me via a chat client for those random niggling questions that seem to always crop up
Recording an instructional video just for you to demonstrate anything you struggle with
Screen-share sessions where you get to literally look over my shoulder while I write for my actual paying clients
Anything else that would help you! We all learn differently! 
My coaching services start at $50.00 per hour. I'm happy to create custom pricing for you based on the resources you need from me. Just contact me to start unlocking the secrets to success and freedom as a well-paid writer!

---
SEO (Search Engine Optimization) Services
According to Search Engine Land, SEO "means the process of improving your [web presence] to increase its visibility when people search for products or services related to your business in Google, Bing, and other search engines." (1)
And by referencing that quote on my services page, I'm improving my SEO optimization-- and the likelihood that you're reading this. 
You too will enjoy the benefits of knowing all the SEO rules and tricks... without having to attend any of the certification courses I've attended. 
SEO services are a big category, but I do it all:
SEO audits
SEO keyword research
Lead generation SEO
Local SEO
eCommerce SEO
Specialized SEO services (including SEO-optimized content and SEO-optimized copywriting)
And in this category especially, you can choose a kick-off package that takes all the guesswork out of it. You just sit back and enjoy the increased sales.
Just contact me so we can get started.
Looking forward to hearing from you,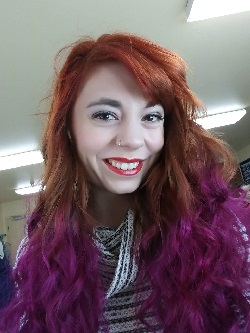 Shelby Dennis
Your freelance beauty copywriter and SEO expert